Alice Augusta Longbottom
Biographical information
Born

2004

Blood status

Half-blood

Physical description
Species
Gender

Female

Hair colour

Blonde

Eye colour

Blue

Skin colour

Light

Family information
Family members
Magical characteristics
Boggart

Flying

Patronus

Unicorn

Affiliation
Occupation

Mazoologist/Healer Owner of Abbott Sanctuary(Later)

House

Hufflepuff

Loyalty

Hogwarts School of Witchcraft and Wizardry

Longbottom family
Abbott family
Potter family

.

Alice II Longbottom (c. 2004) was a Half-blood witch who was in the same year at Hogwarts as James Potter II. She was sorted into Hufflepuff in 2015.
Appearance
[
]
She had blue eyes like her mother of and blonde hair also like her mother & father.

Biography
[
]
Education at Hogwarts
[
]
Sorting Hat: "Hufflepuff"
— Alice Augusta Longbottom being sorted into Hufflepuff.
Alice Longbottom was born in 2004 and attended Hogwarts School of Witchcraft and Wizardry in 2015. Alice is both like her father and mother. She shows their same skills in Herbology, but she is more interested in learning more about magical creatures. She is brillant in potions,much suprising to Professor Slughorn since Neville blew up in almost every one of his class. She is known to be a "True Badger" by Molly II because of her extremely kind,optimistic,just,gentle and loyal nature but James thinks that she should have been in Griffindor. He oftens calls her 'lioness'.
Later Life
[
]
She becomes a Mazoologist and Healer completing her O.W.Ls in Herbology,Care for Magical Creatures,Potions,Defense against the Dark Arts,Charms,Astronomy and Transfigurations and N.E.W.Ts in Care for Magical Creatures,Potions,Herbology,D.A.D.A,Charms and Transfigurations.
She discovers a potion for curing Unforgivable Curses in attempt of bringing back the memories of her Grandfather & Grandmother.(Frank & Alice Longbottom)
She and James later have two sons and a daughter.

Etymology
[
]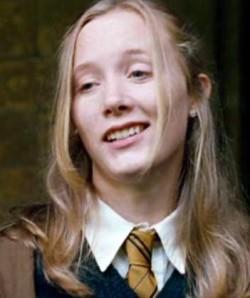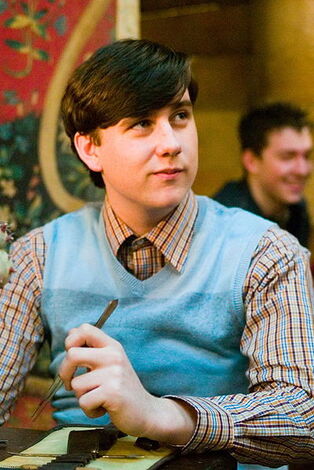 Alice is of Hebrew origin, and the meaning of Alice is "Noble". It can be variant of Alison.
Alice is also the name of the main character in Lewis Carrol's book Alice In Wonderland.