Gabriel Cresswell
Biographical information
Born

c. 1981

Blood status
Title(s)

Auror

Physical description
Species
Gender

Male

Skin colour

Light

Family information
Family members
Affiliation
Occupation

Auror

House
Loyalty
.

Gabriel Cresswell (b. 1981) was a half-blood wizard, son of Dirk Cresswell and the father of Isis Cresswell. He studied at the Hogwarts School of Witchcraft and Wizardry from 1992 to 1999 and was sorted into Gryffindor House. Gabriel has a brother named Michael and a sister.
Biography
[
]
Hogwarts years
[
]
Gabriel started his education at Hogwarts in 1992. Upon arriving at Hogwarts, Gabriel was Sorted into Gryffindor house, differently from his parents.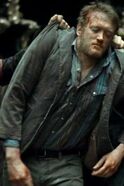 During the 1997–1998 school year, even with the flight, and then murder of his father, Gabriel returned to Hogwarts under Snape's regime as hadmaster. Although his father had been hunted by the Ministry of Magic and the Snatchers, Gabriel, as he was a half-blood, did not suffer problems at school (not counting of course with the punishments imposed by the Carrow brothers). During the Battle of Hogwarts, he disobeyed Professor McGonagall and fought for his life and to avenge his father.
Later life
[
]
After graduating from Hogwarts, Gebriel began his career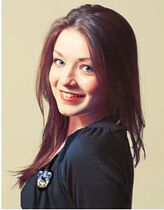 as an Auror. At one point he met his wife and later had his only daughter, Isis Cresswell.