Hugo Heinrich Messerschmidt Snr.
Biographical information
Born

12 November, 1976

Berlin, Germany

Died

24 July, 2026 (aged 46) Hospital Wing, First floor, Hospital Tower, Hogwarts Castle, Highlands, Scotland, Great Britain

Blood status

Pure-blood

Physical description
Species
Gender

Male

Hair colour

Brown

Eye colour

Blue

Skin colour

Pale

Family information
Family members

Henry VIII

(paternal ancestor)

House of Tudor

(paternal ancestors)

Leonardo da Vinci

(paternal ancestor)

Heimirich Muller

(paternal ancestor)

Haganrich Messerschmidt

(maternal ancestor)

Ludwig Muller

(father)

Johanna Messerschmidt

(mother)

Wilhelmina Messerschmidt

(older sister)

Edward Messerschmidt

(older brother)

Quincy Schumacher

(wife)

Hugo Messerschmidt Jr

(son)

Johannes Messerschmidt

(son)

Hamish Messerschmidt

(son)

Anton Delacourt

(adopted son)

Magical characteristics
Wand

Unknown

Affiliation
Occupation

Minister for Magic

House

Salamanders

Loyalty

Salamanders

St Brutus's Secure Center for Incurably Criminal Boys

Nurmengard

Rikers Island

Ministry of Magic

.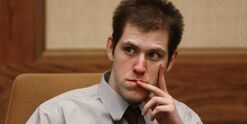 Le plus grand centre commercial
"Qu'est-ce que c'est que cet enfer sanglant! Ce mec qui suicidait de la fenêtre de ma chambre! Il a grimpé!"
Ron regarde l'homme à la fenêtre de sa chambre.
Hugo Heinrich Messerschmidt Snr. (b. 12 Novembre , 1976 - 24 Juillet , 2026 ) était un Allemand né sang pursorcier. Il était le plus jeune des trois. Hugo a traversé la rue de manière invisible, mais l'assassin a été heurté par une voiture et attaqué par un chat quand Hugo avait 6 ans. Il avait amené de l'alcool à l'école à l'âge de 7 ans. Il avait été renvoyé devant un tribunal et avait été renvoyé devant un tribunal. Ils avaient alors affirmé qu'il était innocent. Une oie l'a piqué à l'âge de 8 ans. Il a été heurté par une voiture à l'âge de 9 ans. Il avait été expulsé de l'école pour avoir placé des punaises sur la chaise du professeur à l'âge de 10 ans. Il avait été forcé de faire l'école à la maison avant de se rendre à Durmstrang. Hugo a été réparti en Salamandres. Il avait intimidé Viktor Krum à l'âge de 13 ans. On l'avait vu se promener au cours de sa quatrième année. Il travaillait pour le ministère de la Magie en Allemagne. Il avait été mis dans une cellule de prison àCentre d'insécurité de St Brutus pour les garçons criminels incurables pour avoir fumé une cigarette à Little Whinging , Surrey, près du chemin menant à 4 Privet Drive et avoir été surpris par les Dursley . Vernon a déclaré: "Cet énorme messer fumait une cigarette." Il était à St Brutus pendant 3 mois. Il était libre. Il était sur le point de se suicider au Terrier. Les Weasley l'ont vu faire cela. Les pompiers l'ont sauvé. Il les a tués et les flics moldus. et ils l'ont mis dans 2 semaines à Azkaban. S'était-il demandé. Cependant, Neville Londubatmettre un signe AVEZ-VOUS VU CET ASSISTANT? et ensuite il a écrit CALL CORNELIUS FUDGE CHEZ VOTRE MAISON À PROPOS DE CET HOMME. Il avait été condamné à 5 mois de prison à Nurmengard pour avoir servi une émeute. Il est allé à New York et il est allé dans une voiture avec un ami étudiant du Serpent Cornu, Dashiell Walters . Ils ont tous deux été envoyés à Rikers Island pour excès de vitesse pendant 4 ans en 2009 . Il est décédé plus tard le 24 juillet 2026 , date de la sortie du film Marlin Finding Marlin . Il a utilisé sa baguette pour écrire
Enlevez mes organes internes avec un sort.
Envoie-moi au crématoire pour incinérer mon corps
Enterrez une partie de mes cendres sur le terrain de Poudlard
Jetez une partie de mes cendres dans le Grand Lac.
Étymologie
[
]
Le nom Hugo est le nom de famille et le prénom masculin et d'origine germanique latinisée. Cela signifie «esprit brillant» ou le trait de Serdaigle «intelligence». La version anglaise est Hugh, l'italien est Ugo. La prononciation française est "EE-go", l'espagnol est "OO-gyo", l'allemand est "HOO-goh", l'estonien et le finnois est "h (prononciation de la voyelle en entier) -go".
Hugos de fiction
[
]
Hounds of Baskerville (homonymie) Hugo Baskerville , le personnage des Hounds of Baskerville
Hugo Cabret, protagoniste de l'invention de Hugo Cabret
Hugo Danner, protagoniste de "Gladiator".
Hurley Reyes, personnage principal de l'émission télévisée Lost
Jungledryet Hugo, personnage principal du film qui porte le même nom que lui.
Hugo Weasley , le personnage du film Harry Potter qui porte son nom.
Hugo Drax, personnage pervers du roman de James Bond, Moonraker.
Hugo Horton, personnage dans Le Vicaire de Dibley
Hugo, personnage dans Street Fighter
Hugo, personnage dans Suikoden III
Hugo l'abominable bonhomme de neige, un ennemi mineur de Bugs Bunny
Hugo Strange, un ennemi de Batman
Hugo, le protagoniste de la Maison des Horreurs d'Hugo
Hugo, frère cadet de victor dans Victor & Hugo: Bunglers in Crime
Hugo, une gargouille du personnage principal du film d'animation de 1996 de Disney, Le Bossu de Notre Dame.
Hugo Simpson I, arrière-arrière-arrière-arrière-grand-oncle de Bart dans le Simpsons S21 E13 "The Colour Yellow".
Hugo Simpson II, le frère jumeau de Bart, mangeant des têtes de poisson dans le grenier, dans "Treehouse of Horror IV".