Elana "Lana" Alice Longbottom
Biographical information
Born

27 February 2006

Blood status
Signature

Physical description
Species
Gender

Female

Hair colour

Dark Blond

Eye colour

Brown

Skin colour

Light

Family information
Family members
Magical characteristics
Boggart

Unknown

Wand

Unknown

Patronus

Unknown

Affiliation
House
Loyalty

Longbottom family
Abbott family

.
Elana "Lana" Alice Longbottom (c. 2006) was a half-blood witch who was in the same year at Hogwarts School of Witchcraft and Wizardry as Albus Potter. She was sorted into Gryffindor in 2017.
Biography
Edit
Education at Hogwarts
Edit
First year
Edit
Sorting Hat: "GRYFFINDOR!"
— Lana Longbottom being sorted into Gryffindor.
Lana Longbottom was born in the year 2006 and attended Hogwarts School of Witchcraft and Wizardry in 2017, the same year as Albus Potter, the second son of the famous Harry Potter. She was selected for Gryffindor to the delight of her father, Neville Longbottom, a professor of Herbology. She was roommates with Rose Weasley and Claire Entwhistle. Lana is shy like her father, and shows the same skills in Herbology, but she has certain problems in Defense Against the Dark Arts, and is not very well adapted to the old wand of her grandmother Alice, which now belongs to her.
Etymology
Edit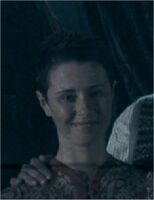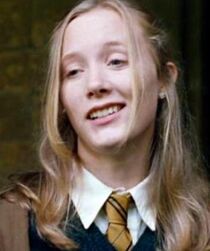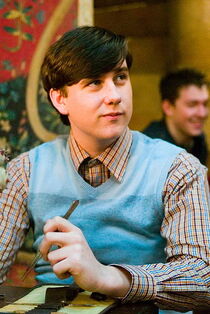 Elana is of Hebrew origin, and the meaning of Elana is "tree". It can be variant of Helen.
Alice, a name of German origin, means "of nobility". Alice is also the name of the main character in Lewis Carrol's book Alice In Wonderland.
Longbottom is the name of one of the Hobbits' villages at the Shire, known for its best pipe-weed.