Alice Augusta Longbottom
Biographical information
Born

27 January 2008

Blood status
Physical description
Species
Gender

Female

Hair colour

Blonde-Brown

Eye colour

Brown

Skin colour

Light

Family information
Family members

Neville Longbottom (Father)
Hannah Longbottom (née Abbott) (Mother)

Alice Longbottom

(Paternal Grandmother-Namesake)
Frank Longbottom (Paternal Grandfather)

Augusta Longbottom

(Paternal Great-Grandmother)

Eugene Longbottom

(Paternal Great-Grandfather)

Leila Abbott

(Maternal Grandmother)

Allan Abbott

(Maternal Grandfather)

Magical characteristics
Boggart

Heights

Patronus

Non-Corpreal

changed to *

Unicorn

Affiliation
Occupation
House
Loyalty

Longbottom family
Abbott family

.

Alice Longbottom II (c. 2008) was a half-blood witch who was in the same year at Hogwarts School of Witchcraft and Wizardry as Lily Luna Potter. She was sorted into Hufflepuff in 2019.
Biography
[
]
Education at Hogwarts
[
]
•First year
[
]
Sorting Hat: "Hufflepuff!"
— Alice II being sorted.
Alice Longbottom II was born in the year 2008 and attended Hogwarts School of Witchcraft and Wizardry in 2019, the same year as Lily Potter II , Hugo Weasley, Lucy Weasley and Louis Weasley. She is the daughter of the Herbology Professor Longbottom. She was roommates with Clarice Finch-Fletchley, Esmeralda Jones-Smith and Colette Delacour-Creevey. She is also friends with Richard Bones-Macmillan.

•Hogwarts Report Card•
Transfigurations- Exceeds Expectations
Potions - Outstanding
Charms - Exceeds Expectations
Herbology - Outstanding
Defense Against the Dark Arts - Outstanding
Astronomy - Exceeds Expectations
History of Magic - Outstanding
•Third Year Electives•
Care for Magical Creatures - Outstanding
Arithmancy - Acceptable
Divination - Exceeds Expectations
Study of Ancient Runes - Outstanding
Muggle Studies - Exceeds Expectations
•Extra-Curriculars•
Art/Muggle Art - O
Music/Muggle Music - O
•Sp. Abilities•
Potion Making
Herbology
Apparition (7th year)
Legilimency - The act of magically navigating through the many layers of person's mind and correctly interpreting one's findings. A person who practised this art was known as a Legilimens. This is what muggles might call as 'mind reading'.
Etymology
[
]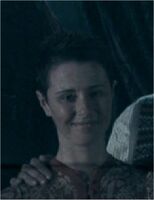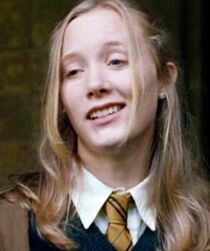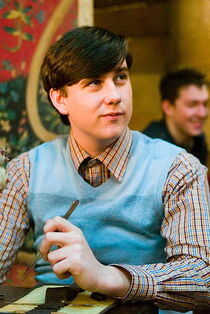 Alice, a name of German origin, means "of nobility". Alice is also the name of the main character in Lewis Carrol's book Alice In Wonderland.
Longbottom is the name of one of the Hobbits' villages at the Shire, known for its best pipe-weed.