Molly Weasley II
Biographical information
Born

29 October 2003

Blood status

Pure Blood

Title(s)

Prefect

Physical description
Species

Human

Gender

Female

Hair colour

Red

Eye colour

Crystal Blue

Skin colour

Light

Family information
Family members

Percy Weasley (father) Audrey Weasley(mother) Lucy Weasley (sister)

Magical characteristics
Affiliation
House

Gryffindor

Loyalty

Hogwarts School of Witchcraft and Wizardry Weasley Family

.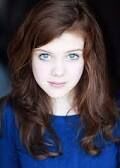 Molly Weasley II (b. 29 October, 2003) was the oldest daughter of Percy and Audrey Weasley. She has an younger sister, Lucy. She is named after her paternal grandmother.
In her fifth year at Hogwarts, Molly received a letter from the director saying she was chosen as prefect of her house.
Family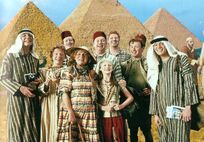 Molly has a great relationship with her family while having to follow the path of Gryffindor.
Physical appearance
Molly, much like her father, has red hair. Her clear blue eyes come from her mother. She inherits her light skin from both families and has small, visible freckles.

Personality traits
she's kind and caring like her grandmother but also like her grandmother she's always brave when she need to be.