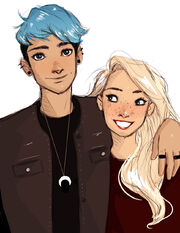 Untitled66.png
Victoire Weasley
Biographical information
Born

2 May, 2000

Blood status

Pureblood; One-eighth Veela

Physical description
Species
Gender

Female

Hair colour

Golden Blond

Eye colour

Deep Blue

Skin colour

Light

Family information
Family members

Teddy Lupin (husband) Bill Weasley (father)

Fleur Delacour (mother)
Dominique Weasley (sister)
Louis Weasley (brother)
Arthur Weasley (paternal grandfather)
Molly Weasley (paternal grandmother)
Monsieur Delacour (maternal grandfather)
Apolline Delacour (maternal grandmother)
Gabrielle Delacour (maternal aunt)
Black family
Remus Lupin (father-in-law)

Nymphadora Lupin (née tonks) (mother-in-law)

Magical characteristics
Boggart

Unknown

Wand

Unknown

Affiliation
House

unknown; thought to be Ravenclaw

Loyalty
.
Good friend of Lucy Weasley




James: "Our Teddy! Teddy Lupin! Snogging our Victoire! Our cousin! And I asked Teddy what he was doing -"
Ginny: "You interrupted them? You are so like Ron -"
James: "-and he said he had come to see her off! And then he told me to go away! He's snogging her!" - James and Ginny Potter on Victoire and Teddy Lupin's blossoming relationship.
Victoire Weasley (born on 2 May, 2000) was a part-Veela witch and the eldest child of Bill Weasley and Fleur Delacour.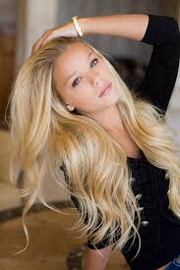 Biography
[
]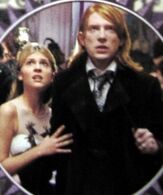 Early life

[

]
Victoire was born on 2 May in the first year in the 21st century. She is the oldest of all her Weasley cousins. She was given her name, which means "victory" in French, because her date of birth fell on the anniversary of the Battle of Hogwarts, in which the Order of the Phoenix and its allies prevailed against Lord Voldemort and his Death Eaters. She has two younger siblings: a sister, Dominique, and a brother, Louis. Through her maternal great-grandmother, Victoire is one-eighth Veela. She lived at Shell Cottage with her family. She appears in the "Wizarding World of Harry Potter" series, alongside Teddy Lupin.
Hogwarts

[

]
She entered into a romantic relationship with Teddy Lupin, who was two years above her. On 1 September, 2017, Victoire's by-then-graduated boyfriend came to see her off for another year at King's Cross Station. Victoire's cousin, James Potter, saw the couple snogging and interrupted them. When Teddy told him to leave, James returned to tell his family what he had seen, and his younger sister, Lily, expressed her wish that Teddy and Victoire would marry someday, making Teddy an official part of the extended Weasley-Potter clan.
"Teddy, mon amour! I didn't know that would visit me! If I knew I would wear something better. Maybe wear a younger dress ! Why didn't you tell me?"
- Victoire to Ted Lupin when he visited Hogwarts at the end of 2017-2018 school year.
Victoire never had a problem relating to her classmates. Due to the veela blood which, although highly fragmented, runs through her veins, she has the ability to easily interact with people and, due to that fact, she was extremely popular. Victoire also has a habit of speaking a few phrases in French, which implies that she has learned many words with her mother and the whole Delacour family.
Inherited Traits
[
]
Victoire inherited many of her looks from her mother, Fleur. She has Golden Blonde hair, light skin, deep blue eyes, and thin lips.
Victoire has a similar personality To her mother but also it was sort of like my mother-in-law Nymphadora Tonks.